Due to high demand and global shortage of components delivery times of transponders may be longer than usual. We are working hard to get orders out as quick as we can. Shipping times can take up to 2-3 weeks.
The X2 Direct Power Transponder is permanently installed in your car and is therefore charged by the vehicle's battery. You can use X2 Transponders on any track where you used the old AMB transponder. This transponder is compatible with all MYLAPS (AMB) Timing Systems.
The X2 Transponder requires a subscription. The price includes hardware and a subscription of 1, 2 or 5 years. After this initial period the subscription can be renewed. For activating the subscription on your transponder a laptop is required.
Features:
Unlimited warranty during active subscription
Compatible with all MYLAPS (AMB) Timing Systems
Accuracy up to 260 kilometers per hour
Connect it to your vehicle's battery
Easy and free online access to your practice and race results via the Speedhive platform
Are you looking for a rechargeable transponder? Take a look at our brand new TR2 Transponder!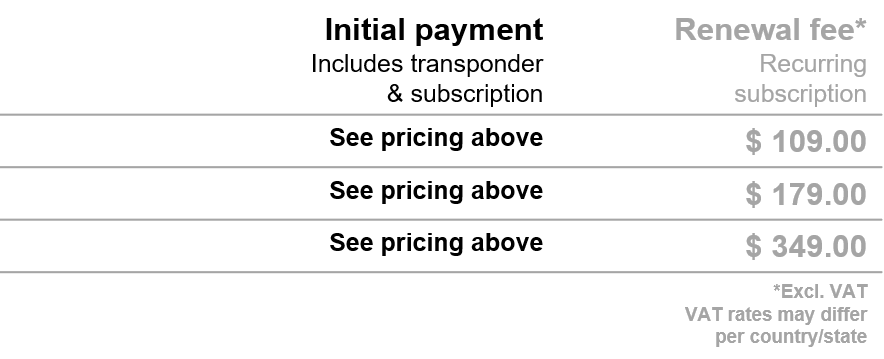 More about the
X2

Transponder Direct Power - Car
Warranty and Insurance
Your MYLAPS transponder or chip comes with warranty and insurance. It covers damage as a result of accident or fire – but not theft or loss.
This means MYLAPS guarantees that the device keeps working and is in good order.
If you have an X2 transponder, Flex transponder or ProChip with a valid subscription, we provide an unlimited warranty
as long as you have an active subscription, under some conditions. Should any problems occur during normal use – as described in the manual –
MYLAPS will repair or replace your transponder free of charge. All details can be found in our warranty policy.